Mustang District is one of seventy-seven districts of Nepal.  Mustang is the 5th largest district (by area) of Nepal.
The district is a part of Gandaki Province in northern Nepal, straddles the Himalayas and extends northward onto the Tibetan Plateau. The district is one of the remotest areas in Nepal and is second in terms of the sparsity of population.The elevation ranges from 1,372 to 8,167 meters with several peaks above 7,000 meters.
The Mustang region of Nepal was once an isolated and independent Tibetan kingdom. Now part of Nepal, it nevertheless retains a rugged and mystical reputation. Divided into Lower and Upper, these different parts of Mustang are connected yet also quite different. They offer different attractions for the visitor, in terms of accessibility, landscape, culture and cost
Mustang was an ancient forbidden kingdom, bordered by the Tibetan Plateau and sheltered by some of world's tallest peaks, including 8000-meter tall Annapurna and Dhaulagiri. Strict regulations of tourists here have aided in maintaining Tibetan traditions.
Upper Mustang was a restricted demilitarized area until 1992, which makes it one of the most preserved regions in the world due to its relative isolation from the outside world, with a majority of the population still speaking traditional Tibetic languages.
Upper Mustang was only opened to foreigners in 1992 (annual quota at present of 1,000 people). It is a popular area for trekking and can be visited year round (regardless of season)
Agriculture and animal husbandry are the main occupations.
Flight from Kathmandu
Jomson Airport
The Lower Mustang trail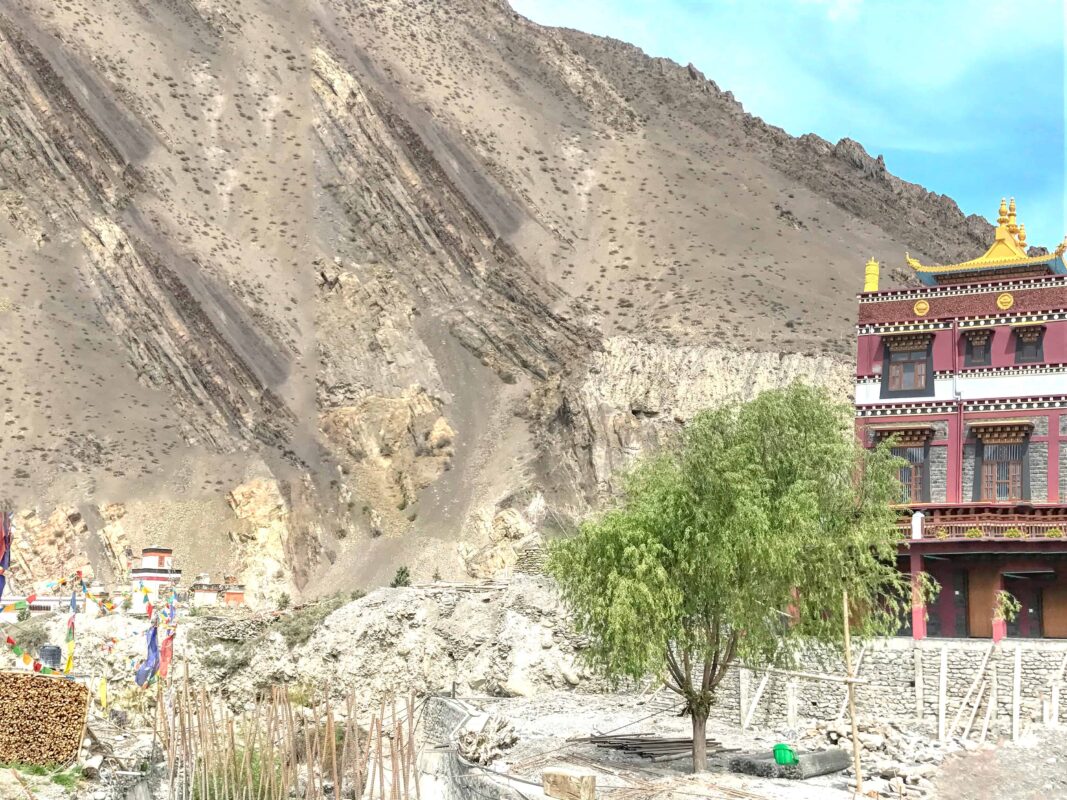 If you are looking for a tour guide, I would highly recommend NJ Adhikari. His Phone number: +977 9841278579 | WhatsApp:+977 9841278579 |  Nepal Planet Treks and Expedition Ltd Email: [email protected] Website: www.nepalplanettreks.com
Continue to Part 2
Life should not be a journey to the grave with the intention of arriving safely in a pretty and well preserved body, but rather to skid in broadside in a cloud of smoke, thoroughly used up, totally worn out, and loudly proclaiming "Wow! What a Ride!"
– Hunter S. Thompson